Not surprising but

that was heartbreakingly beautiful🥺



How dare you, Schwab . . . how DARE you😭



With all the mixed reviews on this book, I admit that I was very scared to read this and not love it.

BUT I needn't have worried, for this book—this unforgettable experience reading through Addie's journey—was EVERYTHING.💔
✧ ✧ ✧ ✧ ✧ ✧ ✧
"A dreamer," scorns her mother.

"A dreamer," mourns her father.

"A dreamer," warns Estele.

Still, it does not seem such a bad word.
✧ ✧ ✧ ✧ ✧ ✧ ✧
It's 1714, and 23-year old Adeline Larue is about to be married against her will because it's a must for woman like her during that time. Addie longs for freedom and being the dreamer that she is, shackled to someone is basically the end of her life. So what does one do when at the edge of desperation?
They pray to the gods and hope for an answer.
But Addie hadn't heeded the warnings of praying to the gods after dark, so instead of meeting the gods she's heard about her whole life, she encounters the darkness itself.😈
✧ ✧ ✧ ✧ ✧ ✧ ✧
"Ah," says the darkness, reading her silence. "You do not know." Again, the green eyes shift, darken. "You ask for time without limit. You want freedom without rule. You want to be untethered. You want to live exactly as you please."
✧ ✧ ✧ ✧ ✧ ✧ ✧
And so, Addie makes a deal with the devil to be free and immortal, but little does she know that this deal comes with a curse—
a curse of being forgotten by everyone she meets.
A curse to never be remembered.
A curse so very, very lonely.
Fast-forward to 2014, and for the first time in 300 years, Addie finally meets someone who remembers . Henry Strauss—nothing seems to be very special about him. A bookseller that he is to us bookworms that's of course everything. But somehow and someway, he hasn't forgotten Addie upon meeting her for the first time. He remembers .
✧ ✧ ✧ ✧ ✧ ✧ ✧
"I remember you."
✧ ✧ ✧ ✧ ✧ ✧ ✧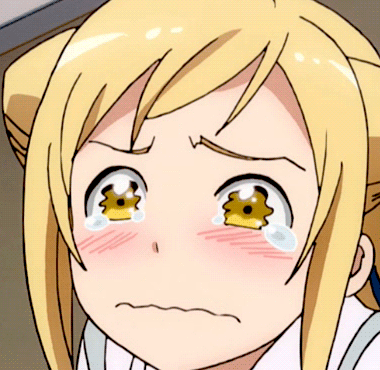 And so goes the story.
The past and the present.
The mystery behind Henry remembering.
The meaning behind true loneliness.
The wanting and need we humans crave .
What lies in the future?
This unforgettable story explores this and so much more . this would be the perfect book to dissect during English class, instead of those dusty, old classics
✧ ✧ ✧ ✧ ✧ ✧ ✧
"Being forgotten, she thinks, is a bit like going mad. You begin to wonder what is real, if you are real. After all, how can a thing be real if it cannot be remembered?"
✧ ✧ ✧ ✧ ✧ ✧ ✧
Addie Larue—the seven-freckled a constant reminder French dreamer.
Oh, Addie.🥺 Watching Addie live through centuries of being invisible to everyone else was so heart-wrenching. Many times throughout the novel, I was very close to sobbing my eyes out because of everything she had to deal with all alone. I thought I knew what loneliness was, but no —what Addie had to deal with was true loneliness.
I can't possibly imagine living 300 years of being forgotten by everyone you met, not even being able to leave any sort of trace that you were there, and especially not even able to say/hear your name from others except of course, the god who cursed you.
V.E. Schwab managed to make me once again fall in love with her main heroine and I am not surprised at all.😭💖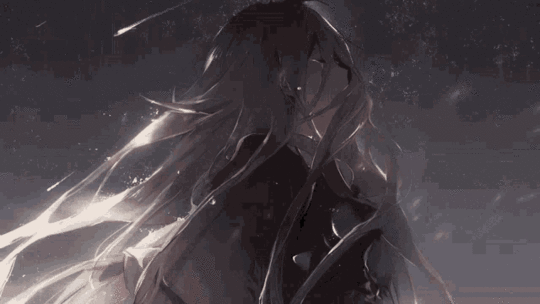 ✧ ✧ ✧ ✧ ✧ ✧ ✧
"It is just a storm, he tells himself, but he is tired of looking for shelter. It is just a storm, but there is always another waiting in its wake."
✧ ✧ ✧ ✧ ✧ ✧ ✧
God, I was so expecting Henry to be a super boring love interest but hell no I completely was wrong. Sure the insta-love between Addie and him was pretty annoying and no way was he more interesting than Luc, but his character in this story . . . just wow.
Schwab has a way in making the words she writes hold such a deep meaning and with Henry . . . I felt it all. Everyone has their ups and downs in life, and I love how Schwab created a character that others could relate to a lot. The feeling that you're drowning, that there's not enough time, that you're not enough for others.
Aghhhh I love this author so much.😭🥺 (To everyone out there, YOU are ALWAYS ENOUGH. Don't let anyone else tell you otherwise.😤)
✧ ✧ ✧ ✧ ✧ ✧ ✧
"Because time is cruel to all, and crueler still to artists. Because visions weakens, and voices wither, and talent fades…. Because happiness is brief, and history is lasting, and in the end… everyone wants to be remembered."
✧ ✧ ✧ ✧ ✧ ✧ ✧
Finally, the darkness itself—Luc. He was such an intriguing character and always loved the scenes where he'd make an appearance. I do wish there was more of him, but that's only just a personal preference.😆 The darkness always calls to me, and here I've fallen in love once again. There's a lot more than what meets the eye, but then again . . . that's with everyone.👀 I shouldn't love him this much but asdfghjkl I can't help myself.🙃🥰😍
Who doesn't love an evil devil?sane people
And that ending—
ohmygod I still can't get over it!!!😖 I both love AND hate it with a passion. VICTORIA IS A GENIUS I don't think anyone could've guessed that ending but to anyone who did . . . you're a freaking genius because never in a million years could I have predicted that. I do kind of wish it wasn't that open ended, especially since this is a standalone, but still . . .
that was so incredibly heartbreaking. In both a good way and bad way.🥺💔 It's just too much.😭😭😭
Words will never be enough to describe the beauty of The Invisible Life of Addie Larue. So I say, if you haven't already
Go read this.
"I will remember you, Addie."
(4.5⭐)
Buddy read with Ashi
✧ ✧ ✧ ✧ ✧ ✧ ✧
ℍ𝕒𝕧𝕖 𝕪𝕠𝕦 𝕣𝕖𝕒𝕕 𝔸𝕕𝕕𝕚𝕖'𝕤 𝕤𝕥𝕠𝕣𝕪? 𝕎𝕙𝕒𝕥'𝕤 𝕒𝕟 𝕖𝕟𝕕𝕚𝕟𝕘 𝕥𝕙𝕒𝕥 𝕤𝕙𝕠𝕔𝕜𝕖𝕕 𝕪𝕠𝕦? 𝔸𝕟𝕪 𝕖𝕧𝕚𝕝 𝕔𝕙𝕒𝕣𝕒𝕔𝕥𝕖𝕣𝕤 𝕪𝕠𝕦 𝕝𝕠𝕧𝕖𝕕 𝕙𝕖𝕙𝕖?
𝕃𝕖𝕥 𝕞𝕖 𝕜𝕟𝕠𝕨 𝕓𝕖𝕝𝕠𝕨!💕