As I'm writing this, there are only 14 MORE DAYS UNTIL WINTER BREAK AHHHHHH YESSSSSSSSS!!!!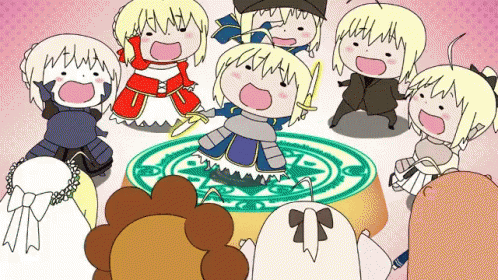 I've never looked so forward to the break than I am now. I can't believe at this time last year I'd be dreading winter break. YES I was the nerd who loved school and hated having breaks smh
And in terms of my reading for November . . . well, I was actually able to get through my TBR EXCEPT I didn't get to read How the King of Elfhame Learned to Hate Stories. I'll definitely be reading it this month though! I NEED MY CARDAN BEFORE 2020 ENDS.😍
Nowwww onto my reads for November!
5 stars :
4-4.5 stars
2.25 stars
All in all, it was a pretty good month. Except for A Deal with the Elf King, everything else was amazing😆
OH and I was able to do one of my blogger award posts! from August What an accomplishment😎 it's too bad I have like 20 others left to do💀
I haven't been as active on other blogs because school is killing me (I'm sorry🥺). I barely have time to blog posts honestly xD BUT hopefully once the break starts I'll be more active. Thank you all for still being there and reading the crazy stuff I write🤪😂
Oh yeah, and there's also my constant complaining of my reading challenge ahahahhaha. At least I was able to read 7 books this month BUT NOW I HAVE TO READ 17 BOOKS IN DECEMBER HAHAHAHA😂😂😂.
Definitely gonna be reading a lot of novellas this month.😎
ℍ𝕠𝕨 𝕨𝕒𝕤 ℕ𝕠𝕧𝕖𝕞𝕓𝕖𝕣 𝕗𝕠𝕣 𝕪𝕠𝕦? ℍ𝕒𝕧𝕖 𝕐𝕆𝕌 𝕗𝕚𝕟𝕚𝕤𝕙𝕖𝕕 𝕪𝕠𝕦𝕣 𝕣𝕖𝕒𝕕𝕚𝕟𝕘 𝕔𝕙𝕒𝕝𝕝𝕖𝕟𝕘𝕖 𝕠𝕣 𝕒𝕣𝕖 𝕪𝕠𝕦 𝕝𝕚𝕜𝕖 𝕞𝕖 𝕒𝕟𝕕 𝕣𝕦𝕤𝕙𝕚𝕟𝕘 𝕥𝕠 𝕘𝕖𝕥 𝕚𝕥 𝕔𝕠𝕞𝕡𝕝𝕖𝕥𝕖𝕕?😆
𝕃𝕖𝕥 𝕞𝕖 𝕜𝕟𝕠𝕨 𝕓𝕖𝕝𝕠𝕨!💕