Ahhh it already feels like the year is passing by fast! Not complaining of course, especially because now there are only 5 more months left of school!!!😭🥳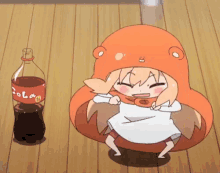 January actually wasn't a bad month. Compared to others months I definitely didn't have as much 5 stars, but I did find a new all-time-favourite ahhhh The Dragon Republic was seriously just amazing and I'm so much in love with Kuang's world and characters.🥺
I also, surprisingly, got some ARCs in although unfortunately none of them were favourites😅 (altho there is one, but technically i started in January and finished it in February so that doesn't count lol)
And then there were some novellas that I read that were just heartbreakingly beautiful ughh just thinking about them now makes me want to burst into tears.
Here's everything I read~
---
---
---
---
---
---
---
---
---
---
That's 9 books I read, with an average rating of 3.94 ayyy I'm actually happy about that — I feel like I've been giving 5 stars too easily, so one of my goals in 2021, is to be a little stricter with my ratings. 5 stars should be reserved for the true masterpieces, although I can't help if nostalgia gets in the way😆
All in all this wasn't a bad month, although in terms of blogging I'd say that it was ahaha I missed some days and have felt a little overwhelmed in posting/not in the mood, but I'm sure February will be better!
I believe it's school making me feel like this.😂
ℍ𝕠𝕨'𝕕 𝕪𝕠𝕦𝕣 𝕗𝕚𝕣𝕤𝕥 𝕞𝕠𝕟𝕥𝕙 𝕠𝕗 𝕥𝕙𝕖 𝕪𝕖𝕒𝕣 𝕘𝕠? ℍ𝕒𝕧𝕖 𝕒𝕟𝕪 𝕟𝕖𝕨 𝕗𝕒𝕧𝕠𝕦𝕣𝕚𝕥𝕖𝕤? 𝔸𝕟𝕪 𝕤𝕡𝕖𝕔𝕚𝕒𝕝 𝕘𝕠𝕒𝕝𝕤?
𝕃𝕖𝕥 𝕞𝕖 𝕜𝕟𝕠𝕨 𝕓𝕖𝕝𝕠𝕨!💕