Tell me, what do I say? What do I say about this masterpiece?

I would change nothing. And I mean nothing. actually maybe just that bloody ending sobs

CASSIE, YOU CANNOT EXPECT ME TO WAIT 393+ DAYS FOR CHAIN OF THORNS-



No, this is true torture. She really fooled us smh this book hurt so much.

The secrets, the lies, everything was painful. I don't like having my heart torn into pieces 😦

There are so many ways to destroy me, ah I shouldn't have been surprised that Cassie was able to do it again — and in the most unbelievable way possible considering where I stood last book.

My queen is ruthless :' )


(🛑There shall be SPOILERS from Chain of Gold…you have been warned.🛑)


═════☩══✦══☩═════

"When you want something very much, you are willing to accept the shadow of that thing."

"Even if it is just a shadow."
That line is the embodiment of p a i n. sobs
Oh Cordelia, how my love has grown for her. Imagine marrying the love of your life, but not actually marrying him, yet suffering through it with determination and not yielding to that pain. My respect 📈
And to add on to that, you know that he's in love with someone else that isn't you. I don't know how she endured that, especially when James here would continue making stupid mistakes.
But of course, it's not his fault. As we all know, it's because of that cursed bracelet that's making him feel that way. That bracelet that Grace gave to him — orders given to her by Tatiana Blackthorn, the true monster here.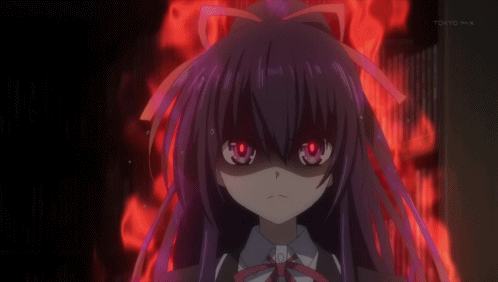 Cordelia's strength and kindness is so awe-inspiring. Throughout the book she continued to amaze me sdfsdfsadf I seriously love her so much — and that's exactly why it pained me so much to see her in pain. but that was me with everyone here, so ig that's nothing new cries
And that dangerous oath of loyalty to the mysterious power she swore herself too…ohmygodd guys I'm so shook. I'm telling you that if you guess what and who it is, you are a scary genius — but I have to say that I don't think anyone's going to guess it. It's truly something none of us could've imagined, so be ready.
═════☩══✦══☩═════
"I believe what he means to say is that it cannot be the responsibility of one's friends to prevent one from doing something one believes is right."

"It is, however, the job of one's friends to rescue one from the consequences of one's actions when it all goes skew-whiff."
Ahhh James Herondale, he really does give one of the best speeches known to humanity. I must say though, I did not like him in book 1 and could not possibly compare him to Will — now though, omg he's stolen my heart and I would die for him.
It can't be helped that the bracelet has bewitched him into 'loving' Grace. And watching him and Cordelia together in their fake marriage…ohmygod my heart-
I've been converted to Team Jordelia.le gasp I know, practically everything I said/thought in my Chain of Gold review has totally changed. Where I once was totally Team Fairstairs…ahh I must betray my fellow friends. Jamie and Cordelia is so sweet and wholesome🥺
THEY MUST BE ENDGAME OR I WILL RIOT.
═════☩══✦══☩═════
"I know what it is to be in pain, and not to be able to seek comfort from the one you love most, not to be able to share that pain with anyone you know."
And that brings me to my cinnamon roll, Matthew Fairchild. All I want is for Matthew to be happy. He doesn't need to be in a romantic relationship or anything — I just want him to find his happiness and be able to forgive himself. Please, Matthew. but with how Cassie's like, I don't believe thats going to happen sobs
The Matthew and Cordelia moments also broke my heart. They both could relate to so many things ughhh and this was where I'd be cheering for Fairstairs, but in the end, I say that it's better off with the two being friends — not lovers.
But why does Matthew continue to destroy pieces of my soul?? The way he hides away his grief and suffering with witty and dramatic comments…and with his consumption of alcohol omggg I'm so so scared. This really isn't going to end well.😭 He needs help and I pray that he finds that help.
My cinnamon roll needs all the love in the world.
═════☩══✦══☩═════
"I remember what it is to be hot or cold. To want things. To need things. All those things are real for me again, as nothing else has been real to me since I died–except for you."
sdfdsfd that is so beautiful. When I say Cassie wasn't holding back on the feels, I truly mean that. It's like she's setting up everything for all of it then to come crashing down on us in the last book-
WAIT, SHE PROBABLY IS DOING THAT ON PURPOSE. That monster Her plan is working sobs I'm not ready. I'm not ready. I'm not ready.
Lucie has grown so much in this book, although it pains me to see her keeping so many secrets from the others. No longer is she being kept from the action as she was before, but now her mission, along with Grace, is to bring Jesse back from the dead and give him the life he deserves.
However, while I did ship Lucie and Jesse in the Chain of Gold, my amazing friend, Sofia brought up a good point about how bland Jesse is.
And I see that now. There really isn't anything at all that's really amazing about him. He's just…a ghost? He's kind to Grace? Hmmm maybe I'll love him more in the next book. Watching those two together was so beautiful and heartbreaking, though.🤧
But I will say this — Lucie needs no man. She's the strong and independent girl I love ❤
═════☩══✦══☩═════
"If there was one thing she couldn't bear, it was other people having expectations. She would always disappoint them."
And here's another opinion I had in CoG that's changed now:
I LOVE Grace.
You're probably wondering how? or maybe you weren't blinded by rage bc of the gracelet and could see past all of it unlike me
Grace really is the victim here. Her parents were killed when she was so young and then after being sent to live with the devil Tatiana Blackthorn, she was never cared for or loved by anyone, except for Jesse and he died-
That is just so devastating, I can't imagine how terrible that is. And look at how corrupt and vicious Tatiana is…and then just imagine living in the same household as that demon . shudder The horror.
And then when you have Cassie giving you Grace's POV and more of her background story/secrets…oh come on, I really can't see how one would still despise her after learning all that. The true monster who needs to die is Tatiana.
Also, I'm so shipping Kit and Grace — they're literally perfect for each other ohmygod I seriously just had a goofy smile on my face reading their scenes. Grace is so confused with Kit's honesty and innocence sdfsfsfs I love it. They couldn't be more perfect for each other.
I just have to share this scene-
"You don't seem that surprised," Grace observed.

"On the contrary. I've never heard of transferring a rune between Shadowhunters—"

"No, I meant—" Grace wished she hadn't said anything. "I only meant that you didn't seem surprised to see me put a rune on myself."

"Why would I be?" Christopher asked, obviously confused. "You're a Shadowhunter. It's what we do."

Grace's heart sank. Now Christopher probably thought she was completely peculiar—and for some reason, that bothered her.
(okay, i'll stop now)
═════☩══✦══☩═════
"I am nothing like you, Thomas, because you are one of the better people I have ever known. You have a kind nature and a heart like some knight out of a legend. Brave and proud and true and strong. All of it. And all the time you have known me, I have been a terrible person."

So, you see. We are nothing at all alike."
SDFDSFSAD THE FEELS. STOP IT CASSIE. STOP IT.
This is exactly what I mean. She cannot stop making me feel this way.
ThomasxAlastair moments were so sweet.
AriadnexAnna moments were filled with so much longing.
JamesxCordelia moments with so much angst.
GracexKit moments being so adorable and innocent.
LuciexJesse moments…so beautiful and heartbreaking.
My heart cannot take this I-
I truly believe nothing is going to go right in Chain of Thorns . And it doesn't help that this series is called The Last Hours nor does it help that Cassie herself said that the ending of this series is much worse than Clockwork Princess AND I THOUGHT THAT WAS HEARTBREAKINGLY PAINFUL-
laughs in 'I don't want to die'
But ignoring that haha i could never, I could go on and on forever with how perfect this book felt to me. The amount of TDA references in this book?!?! ohmygodd it actually just left me shook — Cassie said that this series interconnects with The Dark Artifices and I so see that now. I'm in awe. Did she really plan all of this beforehand?? She's a witch.
I will never be able to say everything I want to in this review. cries Already I'm reaching the word limit dammit. Honestly, if you read all of this I applaud you. It truly is an honor.🥺
So yeah, I can tell that we're all screwed and Cassie is going to be the only one laughing by the end of this.
Death is coming.
Ave atque vale
ℍ𝕒𝕧𝕖 𝕪𝕠𝕦 𝕣𝕖𝕒𝕕 𝕒𝕟𝕪 ℂ𝕒𝕤𝕤𝕚𝕖 𝕓𝕠𝕠𝕜𝕤? 𝕎𝕒𝕤 𝕥𝕙𝕖𝕣𝕖 𝕒 𝕔𝕙𝕒𝕣𝕒𝕔𝕥𝕖𝕣 𝕪𝕠𝕦 𝕙𝕒𝕥𝕖𝕕 𝕒𝕥 𝕗𝕚𝕣𝕤𝕥 𝕓𝕦𝕥 𝕤𝕠𝕠𝕟 𝕘𝕣𝕖𝕨 𝕥𝕠 𝕝𝕠𝕧𝕖? 𝔸𝕣𝕖 𝕪𝕠𝕦 𝕒𝕝𝕤𝕠 𝕕𝕪𝕚𝕟𝕘 𝕒𝕗𝕥𝕖𝕣 𝕥𝕙𝕒𝕥 𝕖𝕟𝕕𝕚𝕟𝕘 𝕚𝕟 ℂ𝕙𝕒𝕚𝕟 𝕠𝕗 𝕀𝕣𝕠𝕟?
𝕃𝕖𝕥 𝕞𝕖 𝕜𝕟𝕠𝕨 𝕓𝕖𝕝𝕠𝕨!💕