Bryce Quinlan had the perfect life—working hard all day and partying all night—until a demon murdered her closest friends, leaving her bereft, wounded, and alone. When the accused is behind bars but the crimes start up again, Bryce finds herself at the heart of the investigation. She'll do whatever it takes to avenge their deaths.
Hunt Athalar is a notorious Fallen angel, now enslaved to the Archangels he once attempted to overthrow. His brutal skills and incredible strength have been set to one purpose—to assassinate his boss's enemies, no questions asked. But with a demon wreaking havoc in the city, he's offered an irresistible deal: help Bryce find the murderer, and his freedom will be within reach.
As Bryce and Hunt dig deep into Crescent City's underbelly, they discover a dark power that threatens everything and everyone they hold dear, and they find, in each other, a blazing passion—one that could set them both free, if they'd only let it.
With unforgettable characters, sizzling romance, and page-turning suspense, this richly inventive new fantasy series by #1 New York Times bestselling author Sarah J. Maas delves into the heartache of loss, the price of freedom—and the power of love.
SJM keeps breaking my heart over and over again and I keep coming back every. single. time.

I have a very toxic relationship with her books.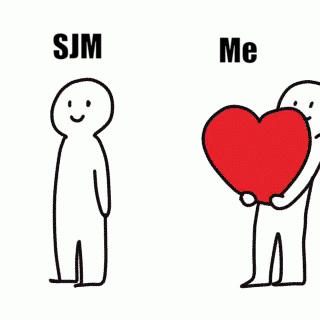 But I will never stop coming back to them, because stopping is like telling me to stop breathing. Does that sound dramatic? Because I'm dead serious. The day I stop reading Sarah's books is when you know my angelic spirit has fallen and I've been possessed by one of those devils. cough you know who you are cough

And every time I finish one of her books, I feel like I'm overflowing with love. There's so much happiness, heartbreak, and then excruciating pain as I realize that I have to wait a millennium for the next book. Oh, and the slump that comes afterwards💀

Curse all of you who told me to read this right now. Each and every one of you are devils.




I know some people found the beginning to be slow, but I actually didn't have any problems with it. I found it perfect, learning about the world and the characters was beautiful. I wasn't bored for one second and it literally makes me so happy because I was scared this wouldn't meet my expectations. Shame on me for doubting this queen.

And don't even get me started on the ending of this masterpiece. I did not see any of that coming (view spoiler)[except I had a feeling Bryce would have some special power and she did, which I totally don't mind because SHE MADE THE DROP AND IS STRONGER THAN THE AUTUMN KING AHAHAHAHA (hide spoiler)] I was literally sobbing so much. What is it with the ending always destroying me??? It was so beautiful and heartbreaking, I swear.

═══°∴,⋅✲══〖☪〗═══✲⋅,∴°════

"That's the point of it, Bryce. Of life. To live, to love, knowing that it might all vanish tomorrow. It makes everything that much more precious."
I've loved every one of SJM's female protagonists, but ohmygod Bryce Quinlan totally beats them all. She literally leaves me in awe. The way she loves so much, and would live life to its fullest—that is until the death of her friends, Danika Fendyr and The Pack of Devilssobbing From there, she's an empty shell of her former self.
And the thing is that we barely knew Danika and the others we were even warned smh yet it was still heartbreaking when they were murdered and watching Bryce in so much pain just broke me. Leave it to Sarah to be able to destroy my soul for characters that only appeared in the first 100 pages. Danika and Bryce's friendship was so beautiful I could cry for eternity and still never recover from what happened. Bryce, my queen.🥺
Even heartbroken, she tried so hard to make it seem like she's okay so that those around her wouldn't worry, putting on the image of the classic party girl who doesn't give a care in the world, meanwhile she's slowly breaking more and more on the inside—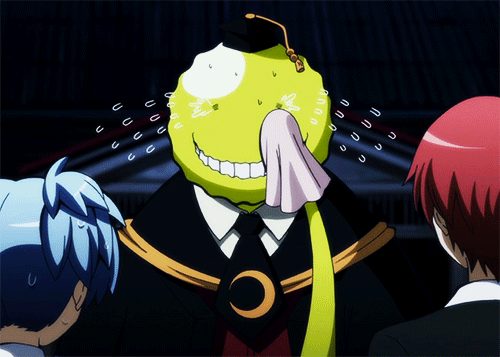 Okay, but the way Bryce is bold enough to snap selfies right in front of the Archangel, Sandriel, and can literally make the Umbra Mortis feel like he's three inches tall is actually just too good.
The Umbra Mortis looked pissed, his arms crossed and wings flaring slightly, but Bryce just breezed past him without so much as a glance. Causing Athalar to slowly turn, arms slackening at his sides, as if such a thing had never happened in his long, miserable life.
I seriously could go on forever with the amount of times Hunt was so pissed by Bryce, especially in the beginning ahaha omg.
═══°∴,⋅✲══〖☪〗═══✲⋅,∴°════
"Bryce was a ghost for a long while, Hunt. She pretended she wasn't, but she was​." The helicopter finally pulled into the air. "You brought her back to life."
From the moment Hunt Athalar looked Bryce right in the eye and told her to "calm the fuck down," I knew I'd love him. I mean, who wouldn't???
I can definitely see similarities between Hunt and all of Sarah's other male love interests but you know what? Hunt is a thousand times better than Rowan and Rhysand. I love the way he challenges Bryce and tries to care for her, while at the same time not being super overprotective cough unlike some people, although there is still the 2nd book for him to act like that hopefully not He's the typical tall, dark and brooding guy who has a tragic backstory—just like Rowan (altho he has white hair but you get what I mean) and Rhysand, yet somehow I actually love him way more than both.
Bryce's relationship with Hunt is most definitely superior to all of Sarah's other series' relationships involving the main characters. Like the banter?? The openness of it?? The heartwarming scenes??? Perfection. I could literally compile all of their convos into a whole book and never get tired of reading them. Their interactions were pure gold.
"You're my friend. Who watches trashy TV with me and puts up with my shit. You're the person I don't need to explain myself to—not when it matters. You see everything I am, and you don't run away from it."
Also, just… the shower scene sobbing it was so beautiful and heartbreaking and that's all I need to say.
═══°∴,⋅✲══〖☪〗═══✲⋅,∴°════
"The only thing I want to be called right now is your brother." He added softly, "If you'll have me."
I literally love almost every character in this book, but of all of them, Ruhn Danaan is just everything. He's such a cinnamon roll. So sweet and trying so hard to be there for Bryce after their falling out years before. That scene at the end had me crying so much. I love you, Ruhn.
Okay, but even though Ruhn is everything, I would marry Declan Emmet. Declan is my favourite i know, how could i possibly have chosen a favourite?? He's who I've fallen in love with. Why you ask? This guy is a computer geek, master hacker, tech god (thinking abt a certain scene iykyk) and I love that. Plus he's charming, gorgeous and super sweet?? I've fallen so hard for Declan, it's not even funny🤚
Also being with Declan would mean I could be friends with Ruhn and Flynn🥺 I love the trio omg
Seriously though, can I have a Declan?? I've found a new book boyfriend omg😭 Oh also I want Tharion, too. Knowing that there's going to be 200% more Tharion in CC2 makes my heart happy sdfsfs there can never be enough Tharion.
"Bryce, this is Tharion Ketos." She stepped closer to the concrete edge of the quay. "An old friend."

Tharion grinned at Hunt again. "Not as old as you."

Bryce gave the male a half smile. "Nice to meet you."

Tharion's light brown eyes glittered. "The pleasure, Bryce, is all mine."
Tharion is such a a flirt and I love it. I need more Tharion Ketos <33
AND THEN AIDAS. omg do you know how much it killed me after seeing how much the fandom loved him and then me finding out that he only appears once??? what. the. hell. So not fair😭 yet with that one appearance, I already love him. Not as much as Tharion, Ruhn, and Declan of course, but still ahhh he's such an interesting demon kitty. And I love demon kitties.
═══°∴,⋅✲══〖☪〗═══✲⋅,∴°════
🛑MAJOR SPOILERS BELOW🛑
I actually thought something was wrong with me when I had a hundred pages left, and I still hadn't cried at all . Like there were some emotional scenes and I got teary-eyed, but no actual sob-fest. And especially after hearing from literally everyone I know that CC destroyed them, I was so confused?? nervous laughter little did I know that those last hundred pages would indeed break me.
"We were supposed to do this together. We were supposed to live out our lives together"
Danika being there for Bryce while she made the Drop ohmygod I was sobbing. The "Light it up" scene—I swear I wanted to die. And it was also 2am in the morning when I was reading this sooo💀
Also I'll never forget how shocked everyone, but especially Sandriel, was when Bryce just casually vacuumed up the ashes of Micah. Best scene by far. Along with Hunt ripping off Sandriel's head, of course.😌
Then Lele sacrificing herself in order to give Bryce enough time to be able to kill Micah- THAT ONE LINE. I SEE WHAT YOU DID SARAH😭😭 "My friends are with me and I am not afraid"the exact line is I will not be afraid sdfdsfs but close enough sobs Sam
Okay and finding out that Bryce was so close to jumping at one point after Danika's death ohmygod that hurt so much and Juniper being there for Bryce before she did–I can't deal with all of that😭
I keep saying certain scenes are my favourite BUT THIS SERIOUSLY IS MY FAVOURITE TOO. Declan, aka the love of my life, hacking into all the cameras & calls and livestreaming everything was amazing omg. Micah being exposed was the best part–or wait, everyone hearing Ember Quinlan act all smug towards the Autumn King, while he raged might've been the best. hmmm the struggles ahhh everything was perfect ohmygod I love you Declan.
OMG and the part where Bryce wrote back to Connor after having the thread saved for 2 years.😭😭 And Bryce seeing the pack towards the end omg omg I'm going to start crying again.
Bryce's eyes stung as she smiled softly, then read through Connor's last words to her.

"Message me when you're home safe."

Bryce began typing. The answer it had taken her two years, nearly to the day, to write.

"I'm home."
There was one scene where I probably shouldn't have been laughing and instead crying, but I couldn't help it. Hunt trying to bring Bryce back to life and what he said-
"I heard what you said." Pump, pump, pump went his powerful arms. "What you waited to admit until I was almost dead, you fucking coward." His lightening surged into her, sending her body arcing off the ground as he tried to jump-start her heart. He snarled in her ear, "Now come say it to my face."
I love these two so much ohmygod I'm not going to bother saying that I hope they're endgame, because I know they are. There's no way after everything that's happened that Sarah would just ruin all of that in the next book, especially because Hunt and Bryce's relationship is like Rowaelin and Feysand. Both accepted everything about the other and didn't shy away from it. The only reason I could imagine that they wouldn't be endgame is if Sarah kills off Hunt-
yea no, forget I even said that. Sarah wouldn't dare🙂🔪🔪🔪
🛑SPOILERS HAVE ENDED🛑
═══°∴,⋅✲══〖☪〗═══✲⋅,∴°════
So as you can tell, Sarah has once again destroyed me beyond recognition and I honestly think I'm going to slowly wither away waiting for CC2. At least let there be a release date. PLEASE??? sobbing I'm not joking when I said I curse all of you. I'll have my revenge one day 🙂
Now you see, usually I'm all for recommending masterpieces, but for this…hell no.
If you value your sanity, then you will not read HOEAB right now. If you value your sanity, you'll wait until there's at least a release date for CC2. If you value your sanity, you'll wait until CC2 itself is released.
But if you have no self-control and/or think sanity is overrated like me, then go on ahead. I wish you all the luck in the world because you'll soon regret that decision.
"Through love, all is possible."
Will my love for Declan Emmet have the release date for CC2 be revealed faster???
═══°∴,⋅✲══〖☪〗═══✲⋅,∴°════
honorable mention: thank you krizzie, el, and mashie for listening to my screaming, fangirling, and terrible theories!! I still curse you three the most tho <33 ik, what an honor
ℍ𝕒𝕧𝕖 𝕪𝕠𝕦 𝕣𝕖𝕒𝕕 ℍ𝕠𝕦𝕤𝕖 𝕠𝕗 𝔼𝕒𝕣𝕥𝕙 𝕒𝕟𝕕 𝔹𝕝𝕠𝕠𝕕? 𝕎𝕙𝕠'𝕤 𝕪𝕠𝕦𝕣 𝕗𝕒𝕧𝕠𝕦𝕣𝕚𝕥𝕖 𝕔𝕙𝕒𝕣𝕒𝕔𝕥𝕖𝕣? 𝕎𝕙𝕒𝕥'𝕤 𝕒 𝕓𝕠𝕠𝕜 𝕪𝕠𝕦'𝕧𝕖 𝕓𝕖𝕖𝕟 𝕞𝕖𝕒𝕟𝕚𝕟𝕘 𝕥𝕠 𝕣𝕖𝕒𝕕 𝕗𝕠𝕣 𝕒 𝕧𝕖𝕣𝕪 𝕝𝕠𝕟𝕘 𝕥𝕚𝕞𝕖?
𝕃𝕖𝕥 𝕞𝕖 𝕜𝕟𝕠𝕨 𝕓𝕖𝕝𝕠𝕨!💕