Well, this month definitely did not go the way I planned it to.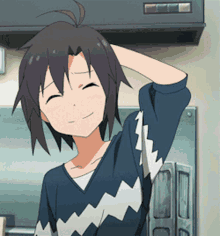 School got in the way and I was barely active😭 I was mentally drained from all that was happening that I just didn't have the energy to write any blog posts. I think April will be better though (or at least I hope so). I have many reviews to post especially hehe
Although, despite me posting very little, March was the most I've ever read so far. how does that work? I have no idea I managed to read 8 books!! Honestly compared to how these last few months have been, I'm proud of that😂 I could've read more if it weren't for a certain book * cough * Crooked Kingdom * cough * taking me 2 weeks to finish. But other than the last half of March, I had a good reading month😌
---
Avery is literally the luckiest girl alive. I'll never stop being jealous of her and the billions of dollars she now owns. If you're looking for something fun to read, totally recommend!!
---
An underrated beautiful Japanese mythology based series that everyone needs to try out.
I mean there's a grumpy but secretly a softie Raven dude and a sweet and flirty Kistune dude??? What more could you ask for🥺
---
All you need to know is that I finished this book at 1am in the morning and it took me hours to sleep because I was too busy sobbing.🙂 Even now I feel like crying again-
This book broke me in a way no other book has.
---
The fact that I still haven't been able to write a review for this should tell you something😭
Despite me giving it 4.5, I literally love Heir of Fire so much ohmygod it's a journey full of pain, grief, and healing and it's so beautiful🥺 I don't know how to write a review for this.
---
I'm sure you've heard enough of this series from me😌 I LOVE EMI, SHIRO, AND YUMEI🥺🥺
---
I was preparing myself for disappointment because I didn't enjoy the series before this, Vortex Visions, as much as I did for Air Awakens, the original series. But surprisingly I really liked this!!! ahh I can't wait for the next book.
---
Here comes an unpopular opinion, but I despised this book. It took me weeks to finish and it was literally torture forcing my way through this book.😭 I thought CK would be better than SoC, but somehow it was worse💀 In the end, I only liked Jesper and Wylan.
---
It's the way I was so excited for this book, but in the end I was met with disappointment🤡 The Muslim rep was done terrible in my opinion and I hated this book.
My average rating this month was 4.0!! And as for my favourites… that's actually so hard to choose considering how much books I loved during the first half of March ahhh I'll probably go with Heir of Fire, The Burning God, and Dark Tempest.
Now, I wonder how April will be🧐
ℍ𝕠𝕨 𝕕𝕚𝕕 𝕄𝕒𝕣𝕔𝕙 𝕘𝕠 𝕗𝕠𝕣 𝕪𝕠𝕦? 𝔽𝕚𝕟𝕕 𝕒𝕟𝕪 𝕟𝕖𝕨 𝕗𝕒𝕧𝕤? 𝔸𝕟𝕪 𝕕𝕚𝕤𝕒𝕡𝕡𝕠𝕚𝕟𝕥𝕞𝕖𝕟𝕥𝕤?
𝕃𝕖𝕥 𝕞𝕖 𝕜𝕟𝕠𝕨 𝕓𝕖𝕝𝕠𝕨!💕